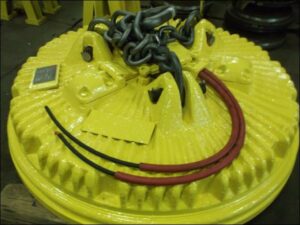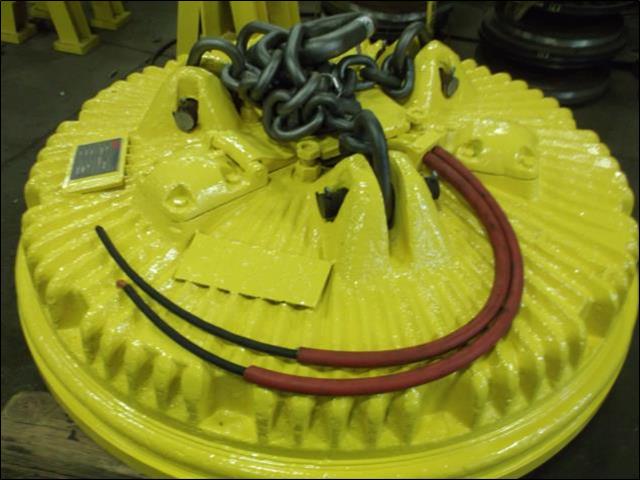 Need a scrap magnet rewound or serviced? CMT's scrap magnet shop is experienced in the design, rewind, manufacture and service of any scrap magnet or separator roll.
CMT's scrap magnet shop is 17,000-square-feet with cranes to 15 tons.
A full operational test is performed on every scrap magnet we manufacture or rebuild. Our attractive force analyzer is capable of measuring the theoretical lift of a scrap magnet in cold or hot operating ranges up to 900,000 pounds. Scrap magnets are also automatically cycle tested at their rated duty cycles to assure maximum performance in the field.