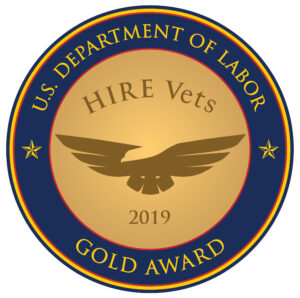 Today and every day, we honor our military Veterans for their bravery and patriotism.
If you enjoy your freedom, please thank one of our very own veterans today! We thank them for their service to our great country!
Roger A. – USAF
George C. – Navy
Jerry K. – USNR
Steve M. – Army
Mike P. – Army
We are also very happy to announce, the U.S. Department of Labor recognized CMT for our role in employing veterans.
We were awarded the HIRE Vets Gold Medallion.