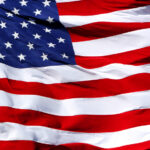 Today, we honor the sacrifice and service of our veterans, who are America's great heroes.
If you enjoy your freedom, please thank one of our very own veterans today! We thank them for their service to our great country!
Roger A – USAF
Ed D – Navy
Paul G – Navy
Dave H – Army
Jerry K – USNR
Tim M – Army
Steve M – Army
Rodney M – Navy
Mike P – Army
Doug R – USAF
Chad S – Army
We also have Michael R who is an active Marine Reservist.