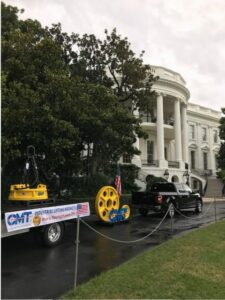 It was an honor and a privilege to be at the nation's stage — The White House — showcasing our American-made scrapyard lifting magnets. We've compiled a list of media items focused on this event; check them out below!
---
Electrical Apparatus emailed newsletter
USA Today Check out the video and the news article
Associated Press This AP article had industrial lifting magnet in the first sentence!