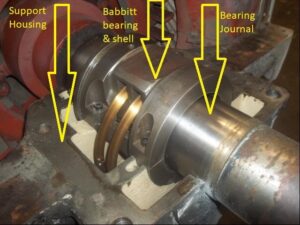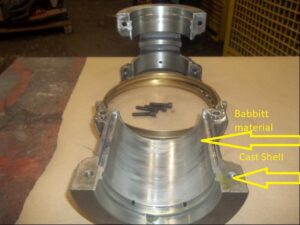 Journal bearings are a housing shell or metal sleeve that allows a shaft to rotate freely inside while the assembly is structurally supported.
Numerous journal bearing applications exist: Journal bearings can be used in low-speed operations (5 rpm or less) in a grease lubricated brass sleeve. Pictured is an oil ring lubricated Babbitt bearing in an AC induction motor. Journal bearings find a home in applications requiring high speeds, such as 4000 rpm or more with pressure lubrication.
Industrial preventive maintenance is critical to prevent catastrophic failures for journal bearings found in turbines, large fans, electric motors and industrial rotating machinery.