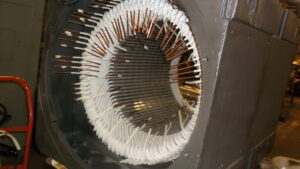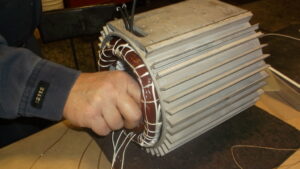 Did you know that industrial electric motors are a renewable resource?
Rewinding an industrial electric motor is a cost effective way to get equipment up and running quickly.
The outer part of a motor, called a stator, can be decades old, but with motor rewinding, it will be like a new motor and function the same as brand-new.
Motor rewinding gives old or damaged motors new purpose at a much lesser cost than purchasing new.
Motors of all shapes, sizes and purposes can be rewound. From large electric motors to small electric motors, contact CMT for your motor rewinding needs.