Custom Industrial Machining Services and Fabrication
With 30 years in the business, City Machine Technologies is experienced and capable of fabricating any item to meet your specifications. Skilled machinists in our fully equipped manual and CNC machine shops are armed with the latest tools to create the most reliable repair or replacement components. When it comes to cost-effective and innovative methods of restoring or enhancing industrial machine performance, our machining and fabrication division is ready to serve you.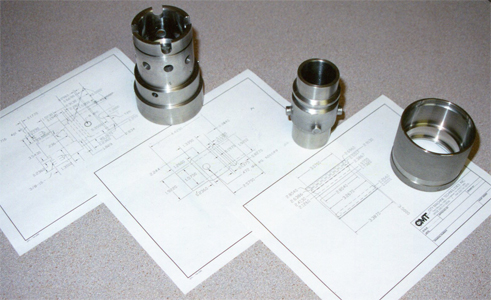 As with our other services, we have made it a point to invest in our facility equipment and staff to operate as your one-stop-shop. New assemblies are fabricated, stress-relieved, and machined in-house. The benefit for our customers is reduced costs, faster turnaround times, and a focal point contact that's solely responsible for the success of your project. As a family-owned business, we take great pride in our industrial machining services to deliver you quality machined components designed to your precise specifications.
The Equipment and Processes Used in our Industrial Machining Services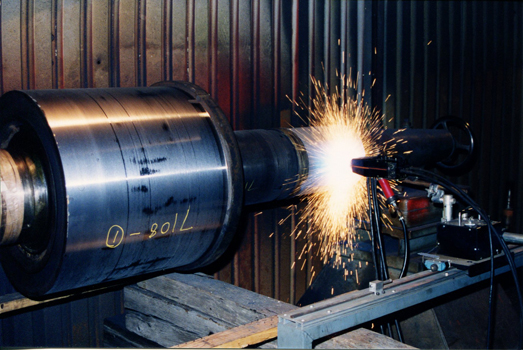 CNC Fabrication and Machining: Our shop includes a CNC flame-cutting table capable of handling plate through 10 inches thick. This table supplies our fabricating shop with component parts for either mild steel or alloy plate. Our CNC machine tools offer production accuracy on small or multiple part runs.
Metalizing System: Our large, automated wire-feed metalizing system allows reclamation of component parts from the smallest shaft to the largest piston. This wire arc process affords one of the best methods for the quality metalizing of worn components. Always prepared to take on your project, we maintain a ready supply of stainless, babbitt, cast iron, chrome-moly steel, aluminum, and brass alloys.
Chrome Plating: We also offer the ultimate solution for fast and accurate chrome plating. Using our selective plating process, both large and small journals can be hard-nickel plated in minutes. This is a service we offer in our shop, or on-site at your facility. This process can also be valuable in the electrical industry by applying either silver or platinum plating to critical buss bars and electrical connections.