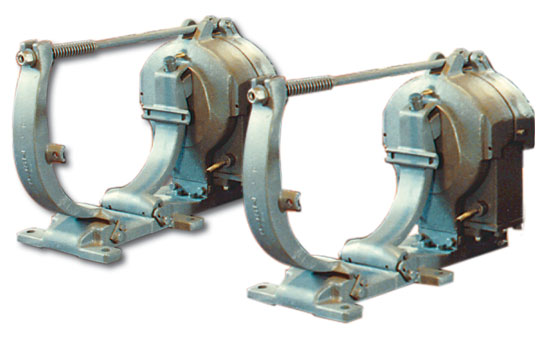 Having served medium and large industrial and manufacturing companies for 30 years, we understand just how important crane brakes are in the safe operation of industrial equipment. When it is time for them to be serviced, they should not be entrusted to just any repair shop. A quality job can enhance crane performance, improve safety and reduce future maintenance and downtime.
At CMT, we offer documented, time-tested, and certified crane brake programs to assure ultimate peace of mind. When your industrial brakes return to your facility, you can be certain they will be in sound working condition and as good as new.
Our Process for Remanufacturing Industrial Crane Brakes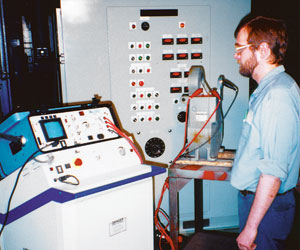 Using proven methods developed exclusively by CMT, we work meticulously to remanufacture industrial crane brakes and return them to original manufacturer's blueprint specifications. We do this through a series of special welding, casting, and heat-treating processes.
Our highly trained personnel assemble original equipment parts (or, if obsolete, OEM compatible parts) and inspect the assemblies for fit. This assures they will act as the manufacturer had intended. Through our diverse inventory, we currently stock many items for the assemblies of Cutler-Hammer, Clark, Sylvania, Challenger, General Electric, Square D, Wagner, Westinghouse, and P&H brakes, among others.
Top-Notch Testing and Quality Material Manufacturing 
We employ innovative testing and inspecting methods on all industrial brake assembly projects. Brake coils are step-surge comparison and high potential tested per IEEE Standards 113-1985 and 43-1974. Component parts are mag-particle inspected after a thorough cleaning and sandblasting. All springs are compression tested according to manufacturer's specifications.
All styles of brake coils are manufactured using Class H insulation materials. We also use the latest in CNC coil making machines for alternating current, direct current field, and brake coils. Stainless steel cans, epoxy potting or cast in housing styles are all made in-house. Original manufacturer's details and designs are duplicated and enhanced by Class H insulation and vacuum pressure impregnation where practical.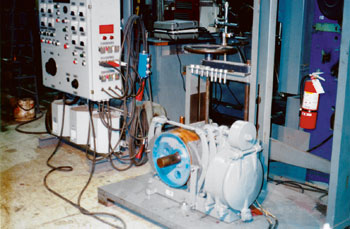 Once assembled, the industrial brake is inspected, set to original factory specifications, and tested using a specialized static torque test unit. Custom designed by CMT, our test unit has become the accepted standard of the industry. It is fully adjustable to accommodate 6-inch through 30-inch brakes at up to 15,000 lb-ft rated torque.
All crane brakes are fully tested at rated parameters including series coils with up to 1000 amps continuous direct current supplied by our high current test set. Square D Type AT brakes are tested in both the service and park configurations with power supplied by our custom built brake test center.
We Also Offer Industrial Cable Reel Remanufacturing
With the same care and attention we pay to industrial brakes, we also remanufacture magnet take-up reels commonly found on crane assemblies. Each reel is fully load-tested to 150% of its rated capacity and pull to assure a quality product. We stock renewal parts from Shaw-Box, Aero-Motive Industrial-Duty Cable Reels, Gleason Reel, and other well-known manufacturers.
CMT is your one-stop-shop for everything industrial crane brake related. We can also assist with your brake wheel and thruster brake needs. Contact us today to speak with us or request more information.