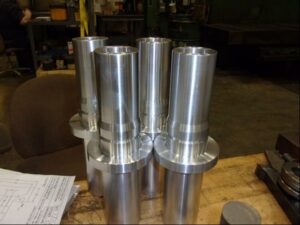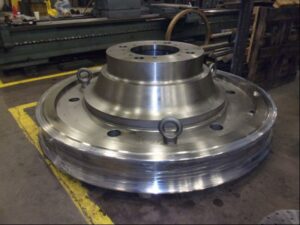 CMT's machine shop is a 17,000-square-foot building with cranes through 20 tons ready to serve you.
The skilled machinists in our fully equipped machine shop use the latest equipment to create the most reliable repair or replacement components possible. This, along with our cost-effective and innovative methods of restoring or enhancing machine performance, is a key component of our quality services.
CMT is experienced and fully capable of fabricating any item to our customers' specifications. New assemblies are fabricated, stress-relieved and machined in-house.
The industrial machining division's CNC machine tools offer production assured accuracy on small or multiple part runs.
CMT offers complete CNC and conventional machining facilities:
:: Lathes – 60" diameter x 400" in length
:: Horizontal boring mills – 6" spindles
:: Vertical boring mills – 112" diameter x 72" height