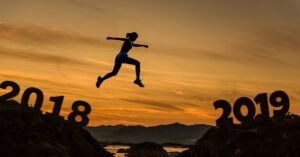 It's early in 2019, so we still have time to make a resolution.
New year, new job: Thinking about bettering yourself or making a career change? Consider a job in the skilled trades. Many skilled trades jobs only require a certificate, so you can be on your way to making good money faster. Check out your local career and technical center for classes.
Get on a schedule: Preventive maintenance is extremely important to the long term health of any equipment. A broken machine is always an unwanted expense. There are costs due to unplanned downtime, lost production, and the cost of repairs. A scheduled maintenance program will keep equipment running the way it was designed to and save money in the long run. Good examples of preventive maintenance (or PM) are scheduled lubrication cycles, frequent inspections and cleaning.
Check it off monthly: Always using your magnet? Put a monthly inspection at the top of your list. Just using your magnet a couple times a day or week? Inspect it quarterly. What to look for? Cracks in any of the major components or in any welds on the top/bottom/sides of magnet. Is anything loose? Also, check for dents and excessive wear. Wearing and denting naturally occurs on the bottom of the magnet, but it can also occur on the sides.