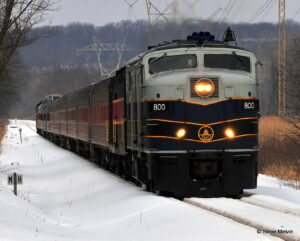 Railroad motors operate in harsh conditions – wind, snow, heat and rain – in order to get shipments all across the country. Railroad traction motors drive axles and are designed in many sizes. Diesel-driven generators are also found in the railroad industry.
At railroad yards, there are 360-degree rotation motors or winch drives for lifting magnets to help load/unload shipments.
CMT can repair electric motors, generators, gearboxes and lifting magnets. CMT also offers field service where our technicians can come on location with all the tools necessary to make repairs and get shipments going where they need to be in a timely fashion.