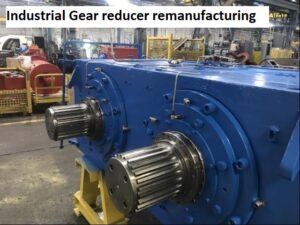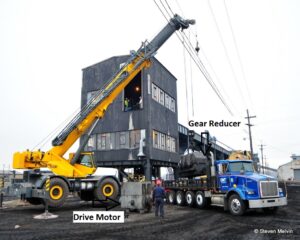 CMT's skilled machinists can manufacture the most reliable repair or replacement components possible.
CMT is experienced in fabricating any item to our customers' specifications. New assemblies are fabricated, stress-relieved and machined in-house, and our Industrial Machining Division's CNC machine tools offer production assured accuracy on small or multiple part runs.
CMT offers complete CNC and conventional machining facilities:
Lathes – 60" diameter x 400" in length
Horizontal boring mills – 6" spindles
Vertical boring mills – 112" diameter x 72" height
City Machine Technologies, Inc. also offers industrial field services. We have four trucks that are dedicated to field services, such as in-place machining and heavy machinery removal, installation and in-place rebuilding, electrical inspections, on-site motor and generator repair and on-site diagnostics and millwright services. We are equipped to handle commutator or slip ring turning, journal repairs and complete in-place motor overhauls, among other industrial field services.