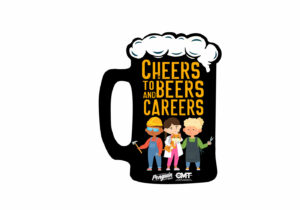 City Machine Technologies, Inc. established National Skilled Trades Day to promote awareness about the benefits of skilled trades jobs in the United States and celebrate skilled trades workers. National Skilled Trades Day is observed annually on the first Wednesday in May, as proclaimed by the Registrar at National Day Calendar. This year, it will be celebrated on May 3, 2023.
"'Now Hiring' signs are commonplace these days," says Claudia Kovach, Vice President of City Machine Technologies, Inc. "Everyone is looking for more help. We don't think this will slow down anytime soon. Opportunities are plentiful for skilled trade jobs, but there is a shortage of workers. With our holiday, we are trying to bring awareness and celebrate those careers in skilled trades. With jobs like barbers, machinists, mechanics, or HVAC techs, you don't have to worry about jobs going overseas. These jobs are in-demand and can be found in your neighborhood."
According to Ohio's National Federation of Independent Business:
66% of small businesses hire for positions requiring a state license or certificate.
42% of small businesses hire for positions requiring skilled trades training.
72% of small businesses do not hire for positions that require a college degree.
CMT established National Skilled Trades Day in 2019 to help celebrate individuals employed as skilled trades workers. The holiday also seeks to inform the community about the benefits of skilled trades jobs and encourage those who are considering entering trade schools or trade jobs.
CMT is teaming up with Penguin City Brewery (460 E. Federal Street, Youngstown, OH) for a family-friendly event to celebrate this much-deserved holiday. This "Cheers to Beers and Careers" event will take place on Wednesday, May 3, and will last from 4 to 7 p.m. Adults can enjoy a Penguin City brew and receive a $1 off a beer if wearing a skilled trades work uniform. Boilermaker drinks will be on special as well. Children attending can dress up like skilled trades workers and trick-or-treat in the brewery. There will be a costume contest sponsored by Hynes Industries and fun kiddie drink specials. M-7 Technologies will sponsor a kids' dance party to top off the night.
In addition, CMT has created a new free, downloadable toolbox shape kit for kids to download at any time to learn more about tools while playing with playdough. There is also a "My Future Career" document to download and discuss career options with your child. You can download and print these at https://www.cmtcompanies.com/national-skilled-trades-day/, along with many other skilled trade resources.
CMT is encouraging all to work to raise awareness about the benefits of skilled trades jobs on social media this year using the hashtag #NationalSkilledTradesDay.