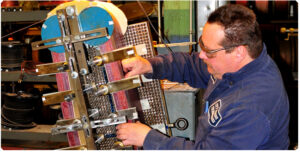 Are you unhappy in your current job? What's the plan for after graduation? Should you make a career change?
If you are thinking of making a change or picking a career, think about a skilled trade.
Many skilled trades jobs only require a certificate, so that means you can be on your way to making good money sooner rather than later. Check out your local career and technical center for their class offerings. There are skilled trades jobs all around, especially in the Youngstown area.
So, roll up your sleeves and get to work. City Machine Technologies, Inc. is always looking for mechanics and machinists. Apply today.