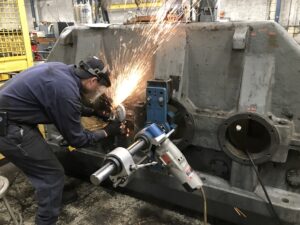 Manufacturing Day was created to change the perceptions about American manufacturing.
Here at CMT, we celebrate our skills every day. It feels good to roll up your sleeves and put in a good, hard day's work.
Thinking about making a change in your life? Think about a career in the skilled trades.
Many skilled trades jobs only require a certificate, so that means you can be on your way to making good money sooner rather than later. Check out your local career and technical center for their class offerings. There are skilled trades jobs and manufacturing jobs all around, especially in the Youngstown area.
Manufacturing is important for us. It's the foundation for a healthy and stable economic environment.
City Machine is always looking for mechanically inclined mechanics and machinists who are drug free. Apply today.